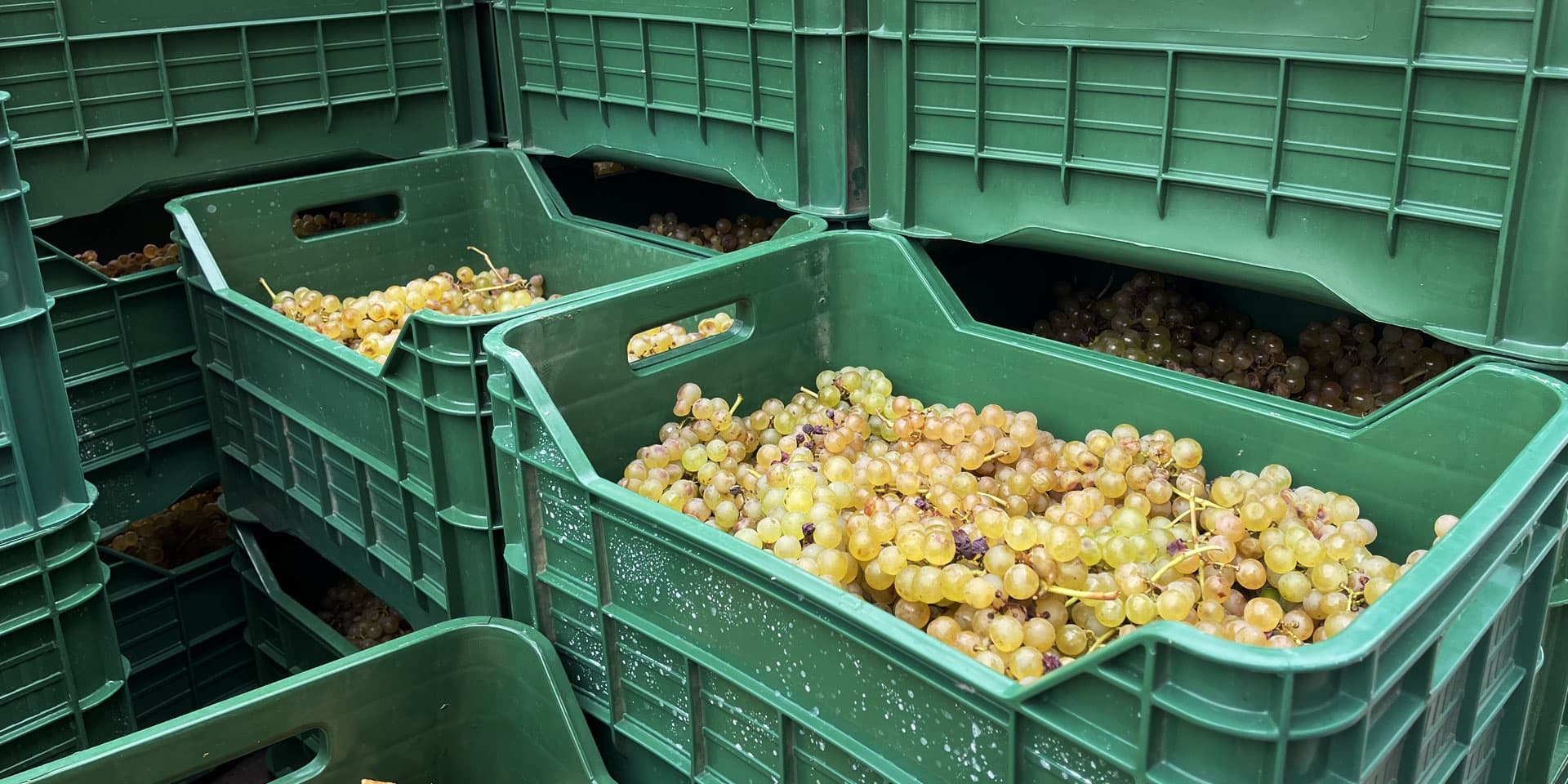 In our cellar we combine the latest technology with the best traditions. We adhere to the same philosophy here as we do in the vineyards and base our decision making on quality and sustainability. Above all, we have reduced sulphites use as much as possible as well as residues in wines.
Key phases in the winemaking take place in temperature controlled, thermally insulated stainless steel tanks. The grapes are worked along three separate production lines, using a crusher-destemmer and two horizontal pneumatic membrane presses.
We vinify our orange wines and age our top level wines in the barrel room, using different types of French wood as well as terracotta amphorae.
We use our laboratory for routine testing, benfitting from the fact that all aspects of the production cycle from vinification through to bottling take place on the estate. Quality control is assured using the latest technology for product traceability.