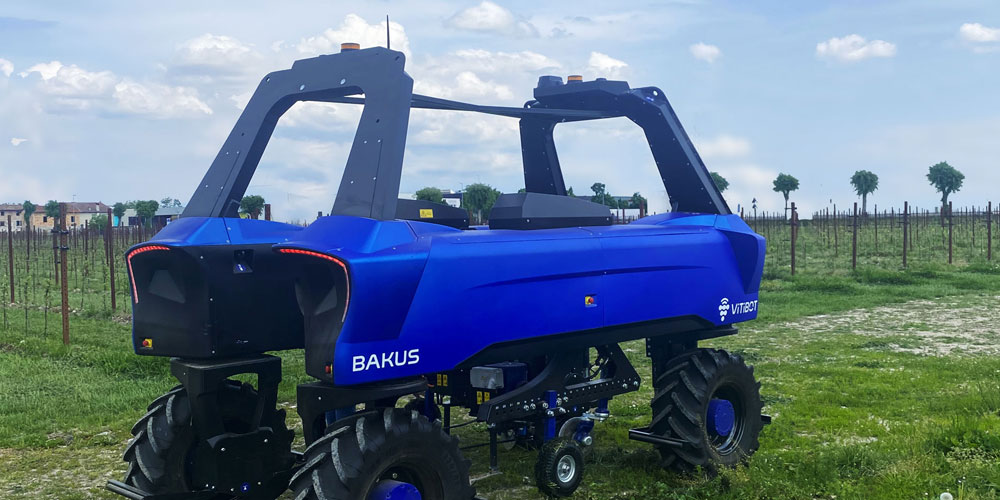 BAKUS the new electric robot is already operational!
Arrived at the beginning of this year, our new BAKUS electric and autonomous grapevine straddle robot is already operational between the rows after a testing phase. With state-of-the-art self-driving technology, it can be recharged by the clean energy produced by our solar panels and contributes to the reduction of CO2 emissions into the atmosphere. It can be equipped with a wide range of powered tools, which can also be used at the same time, which enable more precise regulation of work in the vineyard and the best possible preservation of the plants.
A real progress towards sustainable and environmentally friendly viticulture.